Remote Control Snow Plow for sale
It is a 6wd remote control snow plow robot. People also name it remote controlled snow blade or RC snow pusher. It belongs to snow removal machine and help people clear snow from driveways and sidewalks. User controls it by a remote control. It can push snow frontally and sideways. The user adjusts the snow pushing direction through the remote control. Besides, we also install a hook on the back of it. So people can also use it as a mini tractor to pull a small trailer.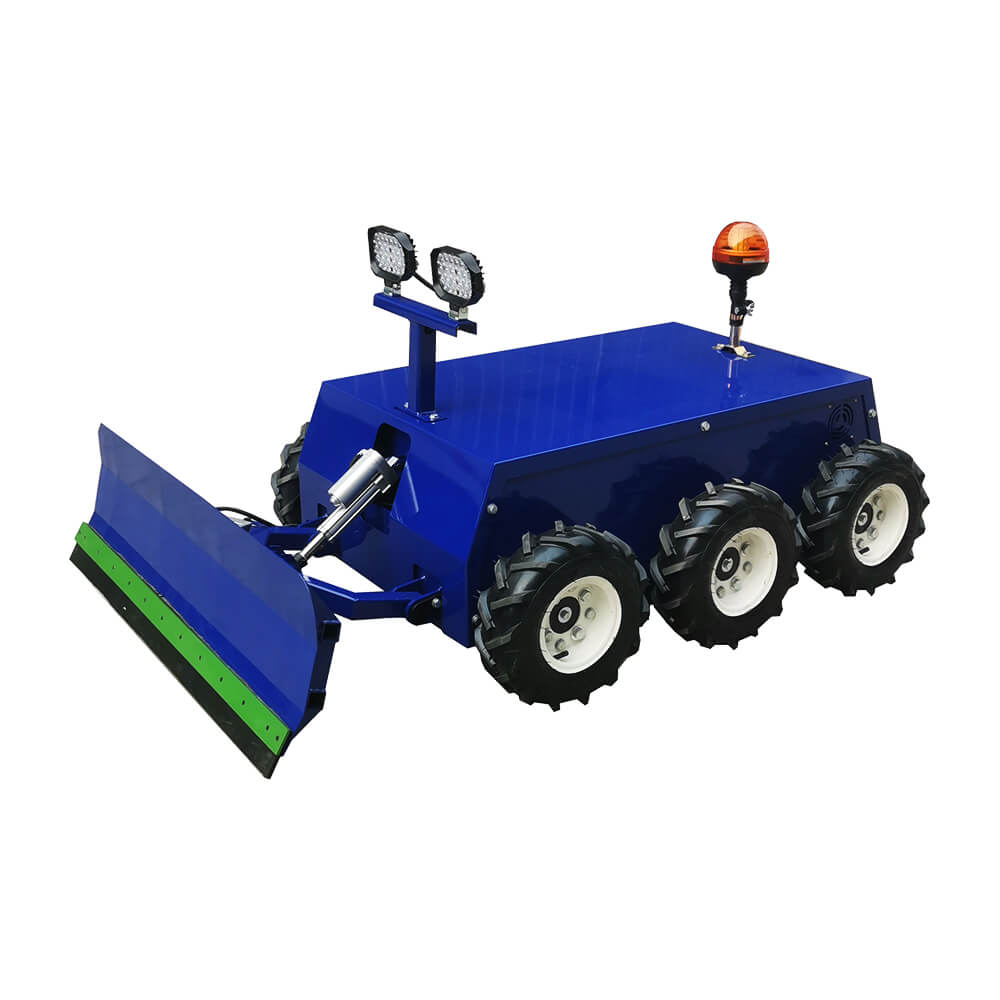 Remote control snow plow is a all battery power snow cleaning machine without engine. So it is very quite when it works. 200Ah super capacity battery ensures that the snow plow can work for a long time to get the job done. In order to be more efficient, we install 6 electric travel motors. Its walking speed can reach a maximum of 6 kilometers per hour. So it is perfect for businesses, schools, homes, large parking lots with high efficient and without noisy sounds.
Main Parameters
Snow Removal Width 1000 mm
Snow Removal Height 280 mm
Battery Capacity 200 Ah
Working Hours 3-4 hours
Travel Motor 250 watt x 6
Travel Speed 6 km/h
Overall Size 1500 x 910 x 450 mm
Net Weight 220 kg
Demo Video
Let us have a better understanding of this remote control snow plow through a short video. As you see in the video, it is very quiet snow removal machine without noise . You can also see that it has a fast speed to ensure the high efficient.
If you want to buy our remote controlled snow plow, or you want to become our dealer, please contact us. Besides, we also manufacture and sell remote control snow blower. Welcome your inquiry.