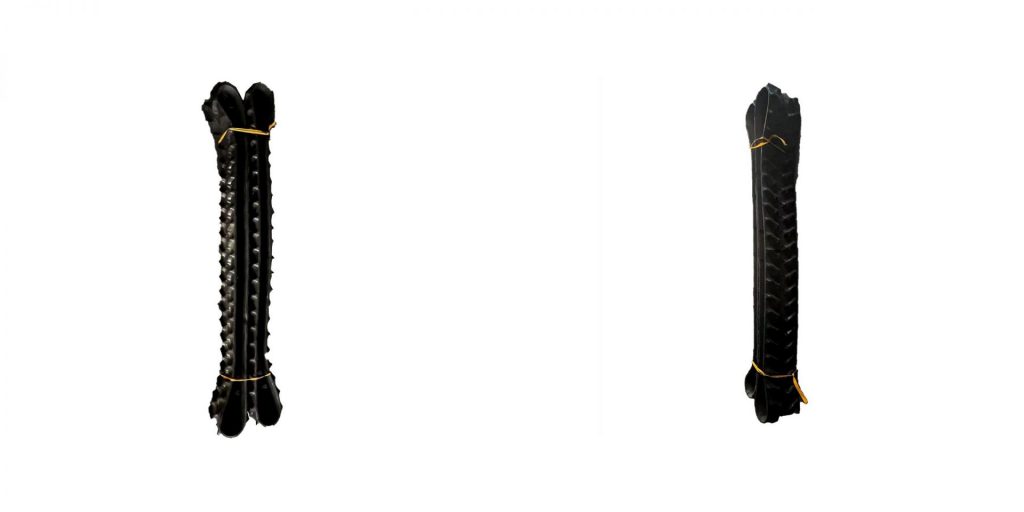 This Remote control lawn mower track is uesd for all our lawn mower.
MAX750B MAX600 MAX800L MAX800H
A lawn mower track is a device, usually located on the bottom of a lawn mower, that provides traction and support to move and operate the mower over different terrains.
The function of track
Traction:
Lawn mower tracks provide traction through their rolling and gripping abilities, allowing the mower to move over a variety of terrains.
Whether it's a slope, slippery lawn or uneven ground, the tracks provide the necessary traction to help your mower drive and operate smoothly.
Stability:
Tracks can add stability to your lawnmower, especially on uneven or undulating terrain.
They provide a greater contact area and grip, reducing the risk of the mower losing balance over bumps or uneven terrain.
Controllability:
Lawn mower tracks also play an important role in controlling the lawn mower.
They allow the mower to turn, adjust direction and move to the area that needs mowing more easily, providing greater maneuverability and flexibility.
Ground protection:
Tracks can protect the ground to a certain extent, especially on slippery or fragile lawns.
Compared with traditional wheel designs, the tracks disperse the weight of the lawnmower, reducing pressure and damage to the ground.
In summary, lawn mower tracks play an important role in providing traction, increasing stability, improving handling, and protecting the ground.
They enable the lawn mower to adapt to various terrain conditions and complete the lawn mowing task smoothly and efficiently. When choosing a lawn mower, consider the design and performance of the track to ensure the best mowing experience.
Looking For us to buy track
We are the source manufacturer of remote control lawn mowers.
We specialize in remote control lawn mowers and lawn mower accessories.
If you have any questions about lawn mowers and accessories, please contact me.
More videos about our products can be viewed on YouTube.