We are delighted to introduce our flagship product, the Black Shark 800 Lawn Mower. We are gald that our custom recently placed an order for two of RC LAWN MOWER powerful machines to test out.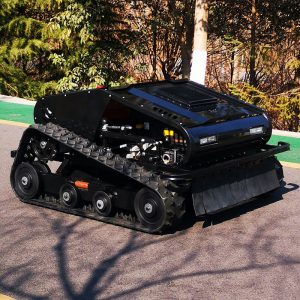 The Black Shark 800 boasts a powerful motor that can handle even the toughest of grasses with ease. Our pride and joy can reach faster speeds than most other lawn mowers on the market, making it a top choice for those who want to get their lawn work done quickly and efficiently.
But that's not all – we've also equipped the Black Shark 800 with a sleek and stylish exterior design, making it not only a practical choice but also a visually appealing addition to any yard. RC LAWN MOWEWe are confident that our RC LAWN MOWER Black Shark 800 will exceed your expectations and prove to be a valuable investment for your lawn care needs.
Should you have any questions or concerns, please do not hesitate to reach out to us. We are always happy to assist with any inquiries or support needed.